Dr. d'Alessio develops a screening platform based on primary organ specific human endothelial cells, able to mimic the vascular inflammatory reaction. This tool has been validated for drug discovery and drug re-engineering purposes of molecules claiming anti-thrombotic, anti-inflammatory and senescence reversibility by major pharmaceutic and cosmetic companies such as l'Oréal, Yves Rocher, Lipha-Merck, Ipsen-Beaufour.
Pr. d'Alessio identifies four AISA molecules (mono-terpenes) from a library of over 2000 active principles isolated from plant extracts, obtained from the University of Hanoi (Vietnam), via the ICSN (Institut Chimie Substances Naturelles), CNRS.
From 2003-2005, Pr d'Alessio heads a research group from the Fudan University of Shanghai (China) on the biological mechanism of action of the tri-terpene «Tripterine», exhibiting AISA properties. In April 2002, she files the first patent on the new anti-inflammatory chemical entity of AISA.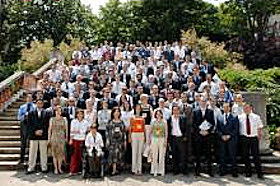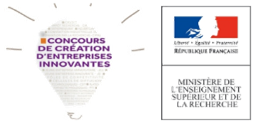 Scientific Collaborations
During these two decades many scientific collaborations have punctuated the R&D.
1998: Pr Pierre Potier president of the ICSN (Institut Chimie Substance Naturelles) provides Pr. Patrizia d'Alessio with plant extracts from the University of Hanoi (Vietnam).

2000-2002: Pr. Chantal Menut, Université of Montpellier, conducts the extraction and chemical analysis of active molecules that will be further selected for the in vitro tests conducted by Pr d'Alessio on their capacity to stop inflammatory markers in senescent cell. 

2003: The Academy of Medical Sciences of China provides a team from Fudan University in Shanghai to collaborate on the molecular and cell biology mechanism of action of the tri-terpene "Tripterine" extracted from Tripterygium wilfordii hook, used in traditional Chinese medicine for the prevention of rheumatoid arthritis.

2005-2007: ETAP Nancy France performs all preclinical work of rodents for the anti-inflammatory and anti-stress experiments on AISA lead mono-terpene d-Limonene.
2008: Dr. Massoud Mirshani UMRS 872 Université Pierre et Marie Curie Paris, confirms the anti-neo-angiogenesis effects of AISA lead d-Limonene, originally caracterized in a mice model.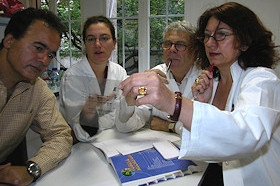 2009: Dr. Valeria Ursini, IGB Naples Italy, collaborates on research on the mode of action of lead d-Limonene on the NF-κB pathway.
2010: Pr. Joerg Schultzke, Head of Dept. Gastroenterology Charité Hospital Berlin, Germany, will provide evidence of the barrier protecting properties of lead d-Limonene in an enterocyte in vitro model.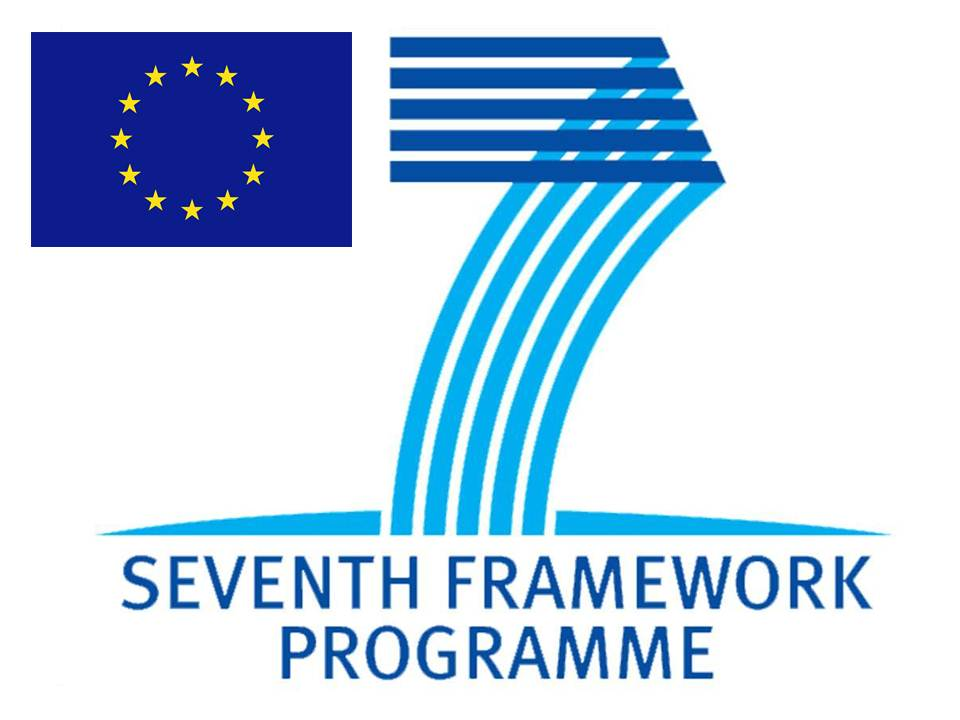 2008-2015: The AISA Capsules commercialised under the brand AISA moleculum have been validated by the European Capacities project (FP7) RISTOMED 22230 testing AISA's cold pressed monoterpenes cocktail (provided in the form of soft gel capsules) on a panel (140 patients globally) of healthy subjects aged 65-85 years.
The results have validated AISA's pre-clinical studies as a nutraceutical capable at lowering inflammatory and metabolic disease markers and promote increasing wellness (anti-stress effects) thus ameliorating QoL.
RISTOMED results have been published in 2012 and 2015:
stimulating the commercialization of our products via our website http://aisa-care.com 
The AISA global approach is based on:
The vascular target of inflammation, the endothelium, that is the target of inflammatory effectors (ROS, cytokines, toxins) secreted by activated immune cells, bacterial and viral microorganisms, and circulating metastasis. The high performance of the bioactive AISA complex in protecting against excessive inflammatory reaction relies on its non toxicity and low active concentrations.
A new therapeutic approach to chronic inflammatory diseases is born.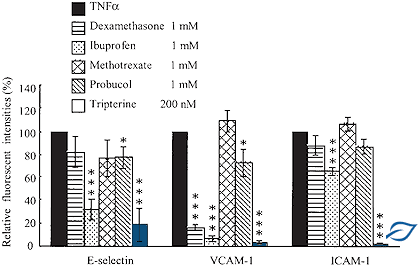 In stress conditions, cells in a quiescent state (normal) can be solicited by pro-inflammatory cytokines.

Inflammatory cytokine stimulation such as by TNF-α makes cells express adhesive molecules (green staining) and polymerise their actin, giving raise to stress fibers.

AISA actives are to restore the initial condition, without diminishing immunity, but reducing activated leucocytes recruitment and signalling to the nucleus by NF-ϏB.
The screening of molecules pre-selected by the bio-guided research via HPLC in collaboration with the University of Montpellier, was based on the following properties: inhibition of adhesive molecules and inhibition of cytoskeleton actin polymerization.
AISA molecules shared the following properties:
a unique mechanism of action;
a very low toxicity;
limiting the inflammatory reaction without interfering with the subjects' immune defense system.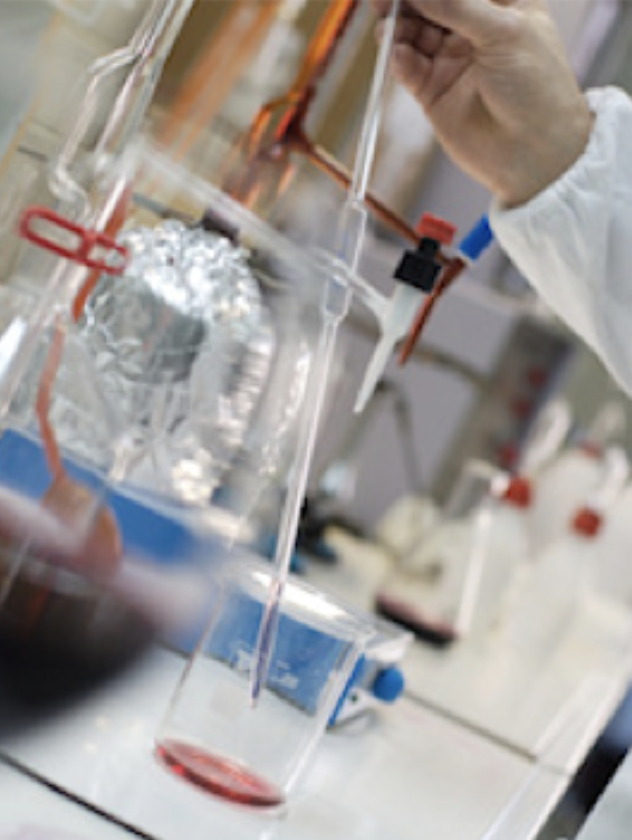 Evaluation of electric resistance (Ω·cm²) as percentage of initial resistance Rt.

INSTRUMENTAL TEST on 21 subjects ; application twice a day during 29 days
PSORIASIS study: 9 patients open label – 45 days